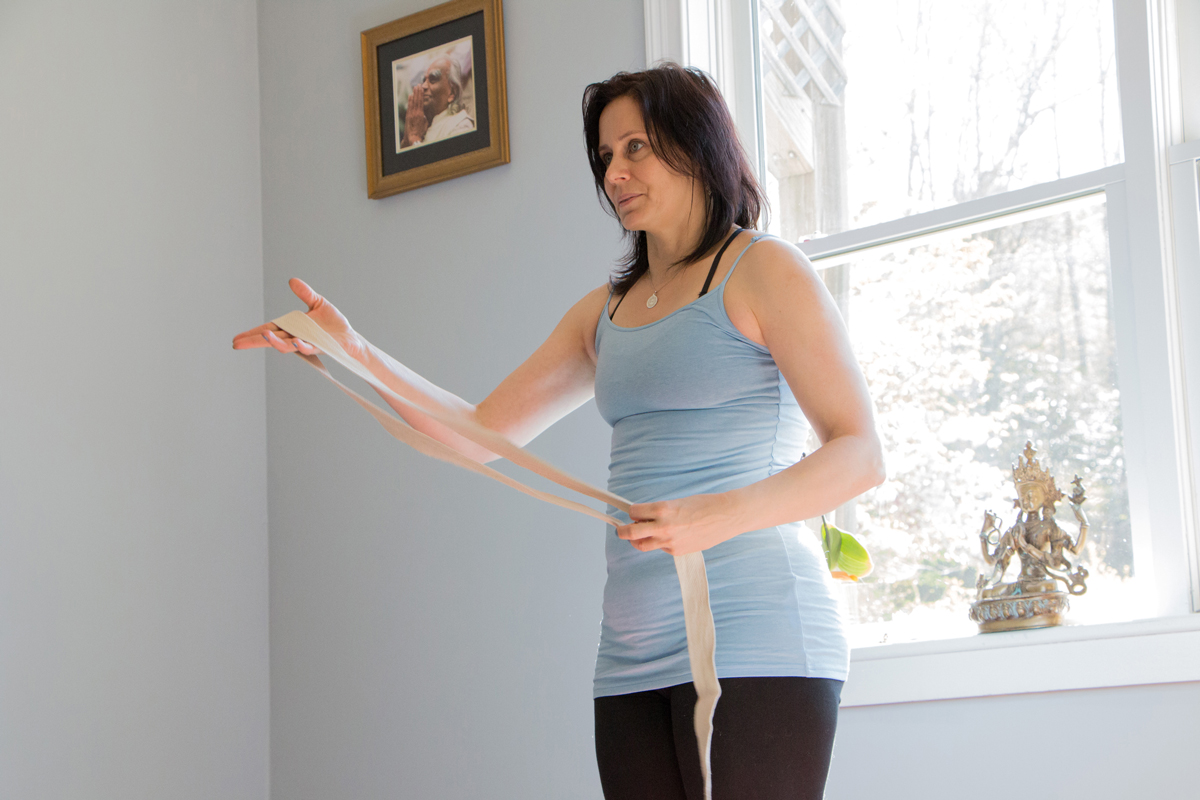 Elena's dedication to fitness started in early childhood training as a solo figure skater in Latvia, Europe. After moving with her family to North America, Elena has grown her love of fitness and has been successfully teaching and organizing Fitness classes for the past 12 years in South Florida. She has worked in some of the most reputable communities including Boca Raton Resort & Club, The Oaks of Boca Raton, Stone Bridge, Kiser University, and Park Summit just to name a few.
Recently she fell in love with mountains and relocated to Boone North Carolina, where she opened up her own studio: Studio Elenas.
Elena teaches Classical Style Pilates, which represents a unique approach to exercise in developing body awareness, core strength, increased flexibility and an ease of movement.
Certifications
 
Elena is a certified and Nationally Accredited Comprehensive Classical Pilates Instructor with over 13 years of experience working in South Florida. Most recently she has also completed certifications in "Achieving the Athletic Edge" with Pilates and Scapular Stabilization Via Mat and small props from the Pilates Method Alliance by Rael Isacowitz: world renowned teacher and founder of BASI Pilates.
 
She has been practicing and teaching for over 20 years, starting in Canada with world renown yoga master and humanitarian Sri Sri Ravi Shankar of the Art of Living Foundation.
 
In 2008, Elena completed the Iyengar Style Hatha Yoga Teacher Training at The Yoga Institute of Miami with Senior Iyengar teacher Bobbi Goldin and has studied with world renown International master teachers such as: Gabriella Giubilaro (Italy), John Schumacher, Manouso Manos, Dean and Rebecca Learner.
Elena also holds Certification and is an experienced
YogaED instructor (Yoga Education for school children). She has organized and taught YogaED to kids from Pre School to High School in after school programs all over South Florida, as well as teacher training workshops for school teachers
 
In 2006 she successfully completed SilverSneakers I & II cardio circuit and chair yoga certification with The Silver Sneakers National Fitness Program ( Senior fitness program)
 
She received training in Ayurveda at the Art of Living center in Canada, where she worked as head chef learning from Ayurvedic doctors, Yoga Masters and other experienced ayurvedic cooks. At the same time she owned a vegetarian food catering business in Ottawa, Canada.
 
In 2011, she had the opportunity to be a Guest Chef on two episodes of a TV Show - How Food is Medicine and Kids Snack Corner-Parents & Kids. She currently teaches cooking classes in local area.